About us
A Brief Profile
DIPL was incorporated in April 1996 in Bengaluru with the objective of delivering the highest possible quality services in the field of information security and related areas.

The journey commenced from Information security training as the first service offered. More than 3500 bankers were trained between 1996 and 1999.

In 1999, DIPL started expanding into areas such as Application audits [both on the functional and security side]. DIPL has since audited the major banking software(s) in India and abroad for both security and functionality. The audit begun in a text based environment. Slowly applications built on two-tier architecture and three tier architecture were audited. We also started the Network audits and Systems audit of branches.

In 2003, DIPL started auditing Core Banking Solutions of various Vendors for various bank. Parallelly a strong skill set was formed for technical audits such as Network audits, Web application audits, Forensic investigations, Ethical hacking, and more recently Mobile application audits. The strength of DIPL is in technology and DIPL caters to a vast clientele across verticals.

Additional services were introduced from 2003 onwards such as Implementation of Standards such as 27001. compliance audit against COBIT standards, Regulatory Audits, etc.

In 2011, an Identical company – 7iss – was floated to provide services in specialized and niche areas such as SIEM, Web Application Firewalls [WAF], Anti-Phising / Anti-malware/ blended threats protection, etc. A Data Centre was built to host various applications and tools. Now in 2020, the solution has matured to encompass AI, ML, PA, ec.
DIPL is;
1. An ISO 27001:2013 Certified Organisation: Management Commitment on Securing Privacy & Data Protection as A Processor to Comply with General Data Protection Regulation (GDPR) Requirement as Per GDPR (EU) Law 2016/679
2. Empanelled by CERT-In
3. Member of ISACA, IIA, ACFE, OWASP
Our Awesome Team
Meet the people behind th success of DIPL
Dr. Dilip H Ayyar
Director – Tech
Dr. Dilip H Ayyar. CRISC, CISM,CISA,C|CISO,CEH,CHFI,CFE, CCNA, ISO27K1 LEAD AUDITOR, ISO27K1 IMPLEMENTER, ISO 9001:2015 LEAD AUDITOR, BS 15000 IMPLEMENTER, SANS Certified in Hacker Techniques, Exploits & Incident Handling. He is in charge of the design, development, execution of various projects at DIPL. He also teaches at various colleges/universities. The course he designed with his mentor is also approved by UGC.
---
5000+
PROJECTS
6,60,650
WORKED HOURS
24
Years in Infosec
What Can we do for you?
Get in touch with us
Check Out Some of Our engagements
Dr. Dilip H Ayyar along with his mentor delivered an Information security course for NPTEL. The same course was approved by UGC as well. The Youtube links are provided below.
Inauguration of "Foobar 4.0" at Christ University
Inauguration of "Foobar 4.0" at Christ University
Inauguration of "Foobar 4.0" at Christ University
Inauguration of "Foobar 4.0" at Christ University
Inauguration of "Foobar 4.0" at Christ University
Inauguration of "Foobar 4.0" at Christ University
Inauguration of "Foobar 4.0" at Christ University
Inauguration of "Foobar 4.0" at Christ University
Inauguration of "Foobar 4.0" at Christ University
Inauguration of "Foobar 4.0" at Christ University
Inauguration of "Foobar 4.0" at Christ University
Inauguration of "Foobar 4.0" at Christ University
Inauguration of "Foobar 4.0" at Christ University
Inauguration of "Foobar 4.0" at Christ University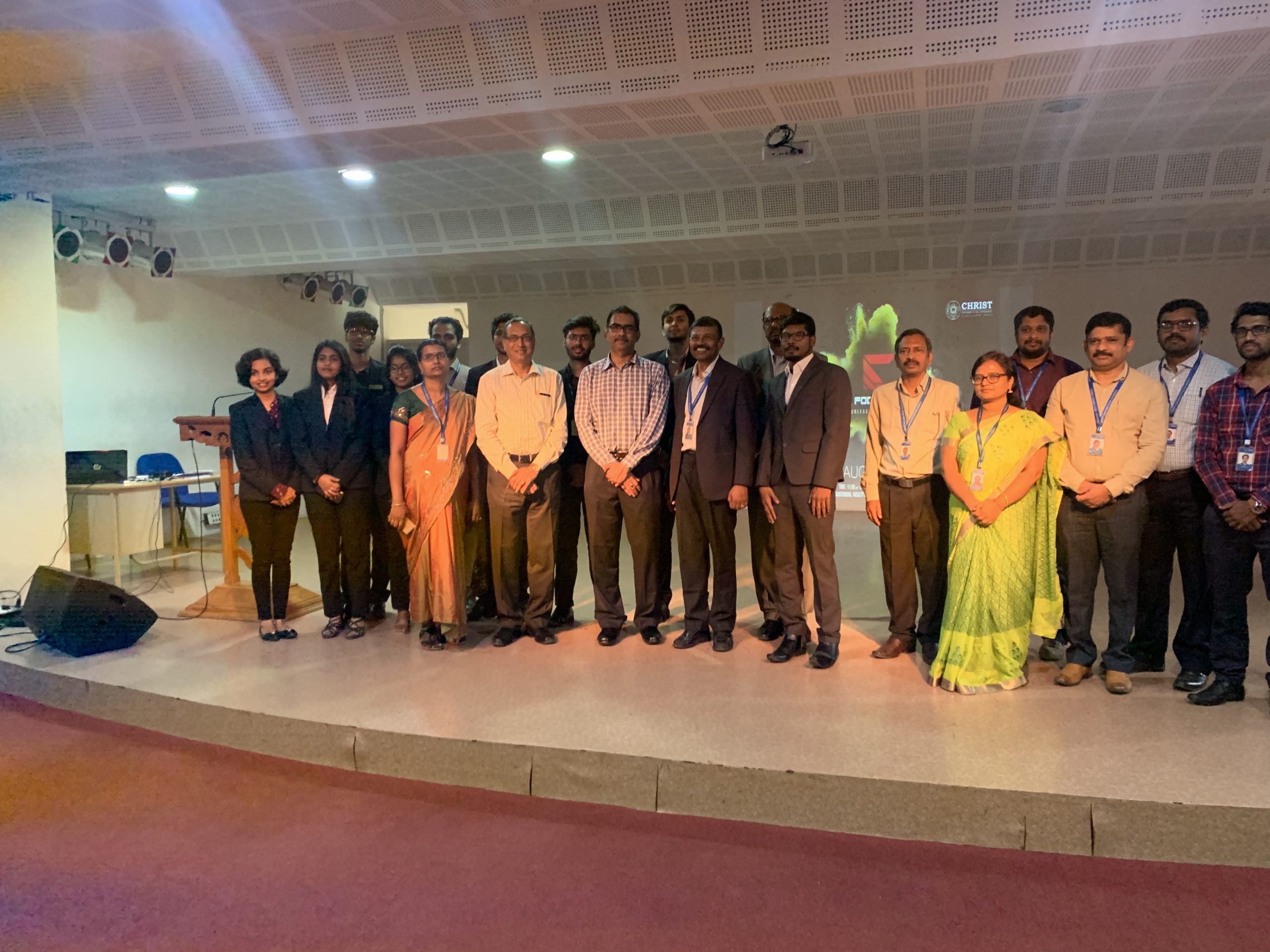 Inauguration of "Foobar 4.0" at Christ University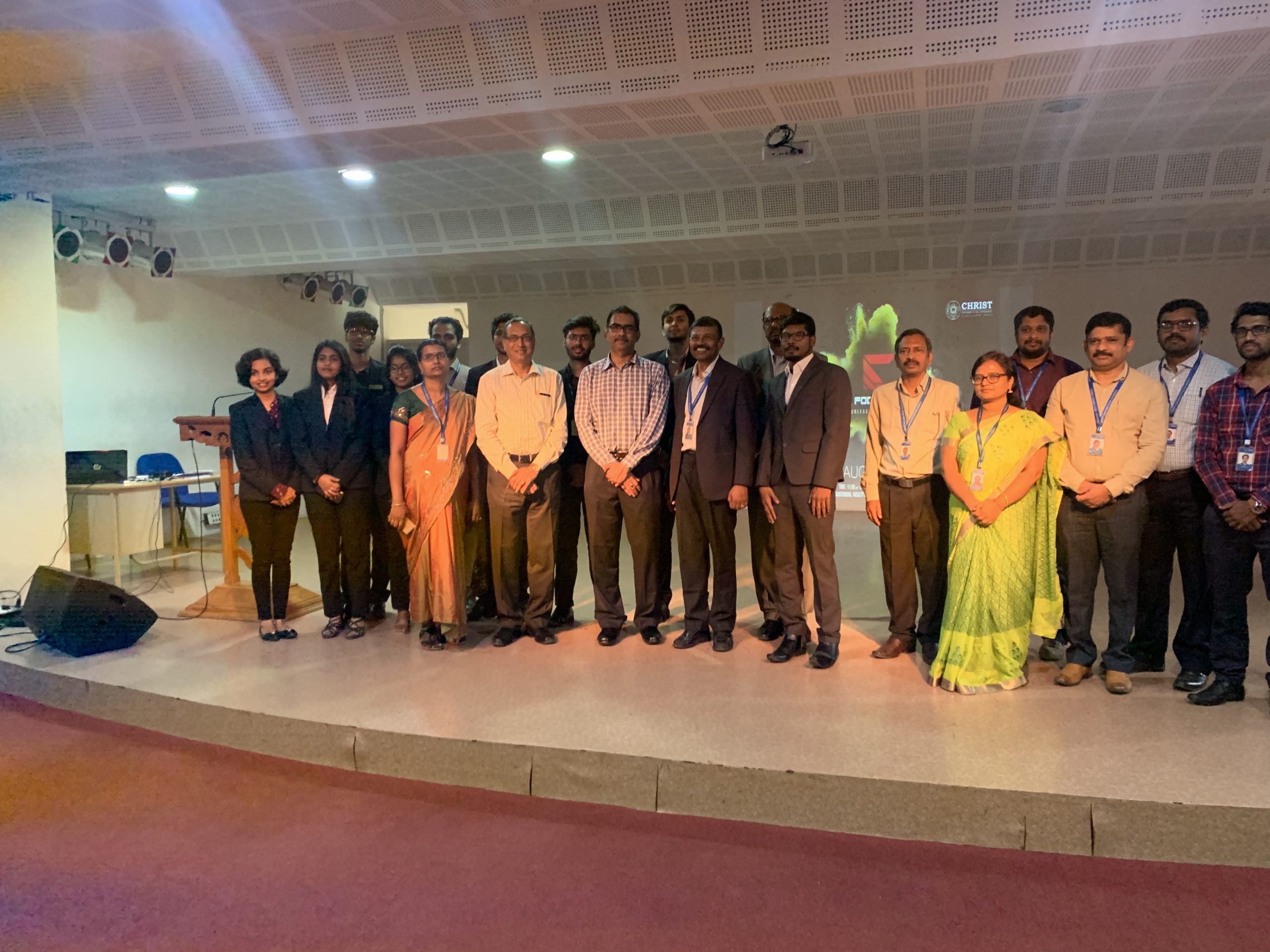 Inauguration of "Foobar 4.0" at Christ University
Inauguration of "Foobar 4.0" at Christ University